🎃 Ah, the leaves are falling, and Halloween is creeping closer. It's that time of year when everyone craves a wonderfully spooky stories. That goes double for the little ones! It's that time of the year to stock your Inchy's Bookworm Vending Machine with tales or terror and ghoulish delight!
📚 Halloween is not just about candy and costumes. It's also about the enchanting world of storytelling. Reading aloud to kids is like giving them a potion of language and imagination.
No Fright, Just Delight
👻 For our preschool and elementary kids, we've handpicked stories that are more treat than trick. These heartwarming tales promise happy endings and reassure little hearts that there's nothing to be afraid of.
Falling for Fall Traditions
🥕 "Creepy Carrots" by Aaron Reynolds

A classroom favorite that students can't get enough of! It's a Halloween read-aloud that keeps them coming back for more.
🐰 The story revolves around Jasper Rabbit, who can't resist carrots! However, things take a creepy turn as he begins to feel like he's being stalked. By what, you ask? Well, by none other than… angry carrots!
More Halloween Fun!
"The Good, the Bad, and the Spooky" by Jory Jon:

🎃 Mr. Seed is in quite a sour mood as he struggles to come up with the perfect costume. His grumpiness starts affecting everyone around him. He even contemplates canceling Halloween! Thankfully, a wise friend steps in to remind him of the magic of Halloween.
📚Students adore the familiar characters, captivating illustrations, and witty dialogues. But it also sparks meaningful conversations about friendships and emotions.🎃
Early Chapter Books for Brave Readers
🎒 Halloween is also a fantastic opportunity to engage early readers with chapter books. But not just any books; we're talking about teacher-approved selections.
📗 Early chapter books strike the perfect balance between familiar and new words. These titles feature enriching illustrations and captivating storylines.
Eerie Elementary – Where Spooks Come to Life!
🏫 If you're looking for a spine-tingling adventure that won't keep the little ones up at night, the "Eerie Elementary" series is a top choice. It's all about a school that's, well, alive! These books are part of Scholastic's Branches series, a bridge between picture books and chapter books. The Eerie Elementary books are page-turners! Kids simply can't put them down!"
Bonus Book: An Inchy's Office Favorite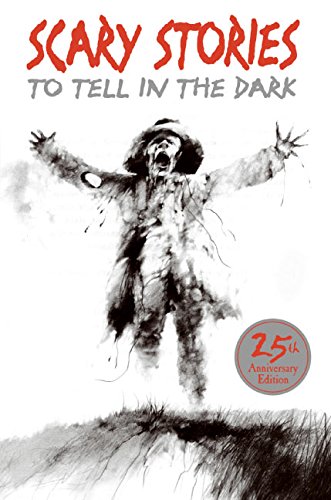 Prepare to dive into the spooktacular world of 'Scary Stories to Tell in the Dark'! 🌙✨ It's like a treasure chest filled with spine-tingling tales, where our author Alvin Schwartz dishes out the creepiest, crawliest, and most hair-raising stories ever told. Get ready for a wild ride through the realms of horror, vengeance, and all things supernatural! 👻📚
Mildly Spooky Stories
🌟 If your kids prefer a dash of spookiness in their stories, consider "Mister Shivers #4: The Walk in the Dark." or "Pixie Tricks #4: The Halloween Goblin,". Violet, Leon, and Sprite, defend their town against the Halloween goblin. 🐉 And don't miss Dave Pilkey's "Dragon's Halloween,". It's a heartwarming tale about a dragon's quest for the perfect pumpkin. But will he get more tricks than treats along the way? 🎃
Get ready for a spooktacular Halloween filled with stories, laughter, and unforgettable adventures! 📚🎃